Sorrento Top With A Twist
Product Information
A Twist on the Sorrento Pattern!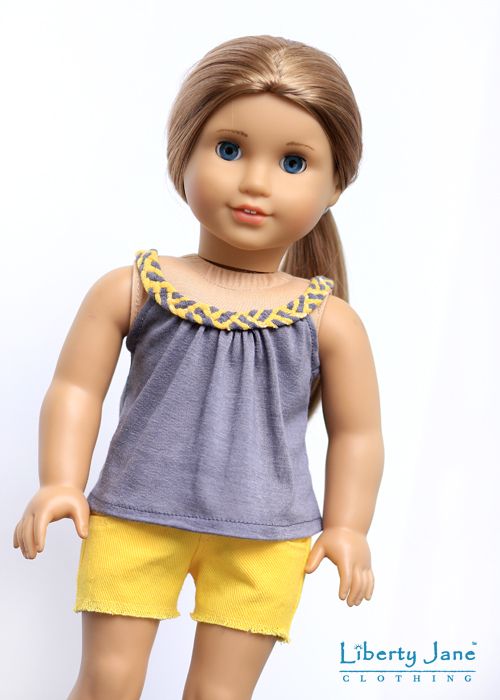 This cute outfit was just listed in the LJC online store a few days ago, but is already sold out! But don't worry, We have a orange /grey color combo that is in the store now and other new items on the way. So be sure to check back daily or follow us on Facebook so you don't miss any of the new items that we stock.  
 We love this cute little top made from a modified version of the Sorrento Pattern. Basically I used the pattern with a few slight modifications (just gather the front 1/2″ smaller than the pattern directions so the top sits up a bit higher on the chest) and this 5 Strand Braid Tutorial Post I came across on Pinterest for the trim.
It's super cute and a pretty quick project to make. It's also great for varying colors of knit scraps that you might have laying around! 
Another fun idea is to simply add a few inches to the length of the top and you have a super cute summer dress! I'd love to see what variations you come up with, feel free to post your finished projects on our Facebook page. 
5 responses to "Sorrento Top With A Twist"